One of Texas' Top Church Roofing Contractors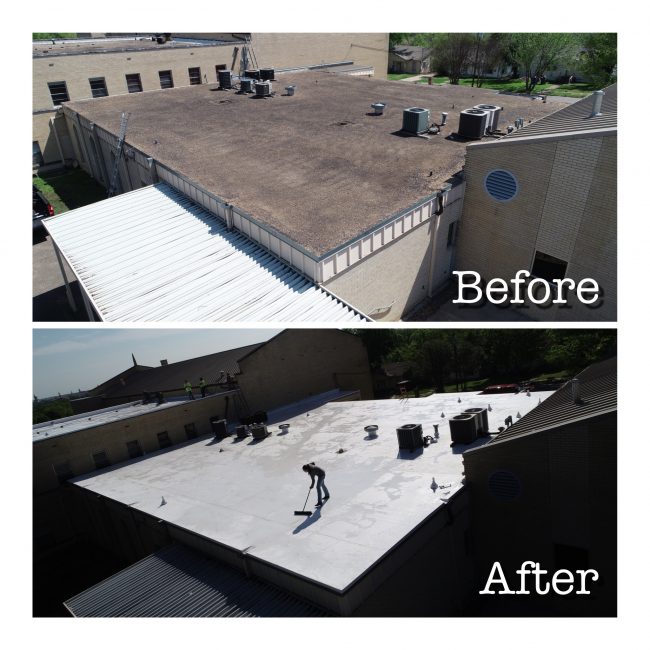 Stained ceiling tiles are usually a dead giveaway that something's wrong  with a roof. The roof  at Emmanuel Baptist Church in Waco had reached its intended life-cycle. The church facilities manager says he is happy he called Clark Roofing.
The new TPO roof at the church took a short three days to fully install.
Today's
commercial roofing
has been transformed by the single ply roofing industry, and Clark Roofing has you covered for all available options.
Not only are TPO and PVC roofing systems a cost effective solution to replacing or recovering your old roof, but they can reflect up to 82% of the sun's rays, which can save on energy costs up to 33%.
Single ply roof systems are leak proof, durable, fire resistant and energy efficient, which makes them the number one choice for all low slope roofs. We offer all TPO/PVC single ply roofing systems.
All systems come in a variety of thicknesses, colors and can be mechanically attached or fully adhered.
Clark Roofing is the go-to roofer among the many church roofing contractors in North and Central Texas.