The Many Benefits of Metal Roofing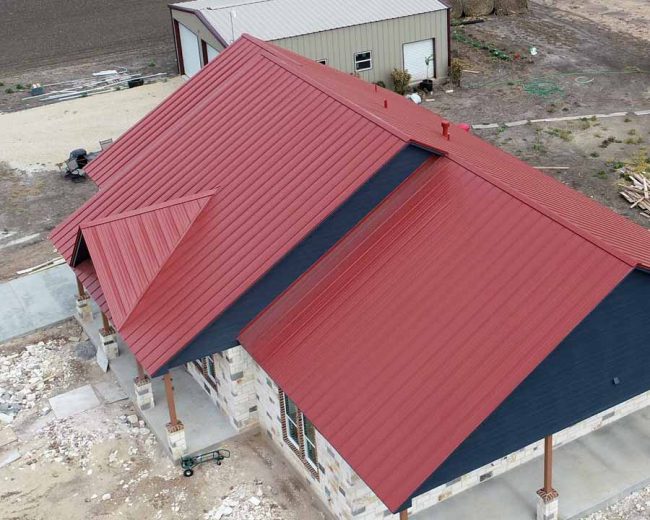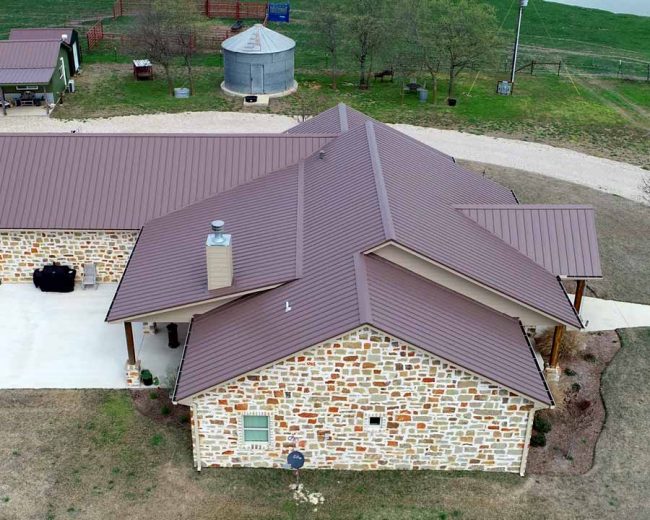 Metal roofing is one of the best residential roofs you can put on your home. More and more commercial buildings are having metal roofs installed, such as the standing seam metal roof on a new construction project at Fort Hood. Not only are they hail-resistant, durable, fire-resistant, and long-lasting, but they also make a home look fantastic.
We install standing seam panels, R and U panels, exposed fasteners, concealed fasteners, and more. Metal roofing comes in a variety of styles and finishes, has a long lifespan, and is low maintenance.
This energy-efficient option is also fire and wind-resistant and carries a class-4 hail rating, which in most cases provides a discount on insurance premiums.