Mike Anderson Waco Texas Roofer
Mike Wayne Anderson landed at Clark Roofing five years ago, precisely on February 11, 2018, after a meeting with our owner Dakota Hansen. Although Mike is ageless, he realizes that Clark Roofing will be his last gig, and he puts his heart and soul into every roofing project.
In five years, our company has grown in many ways, including our personnel. According to Mike, "Clark Roofing has THE BEST staff, workers, and crews because each was hand-picked, and all are vital components of our organization. My co-workers are truly like family."
Mike says he absolutely loves the career path he chose, and he's grateful for finding a company that supports and encourages the team, which, Mike says, makes for the perfect fit!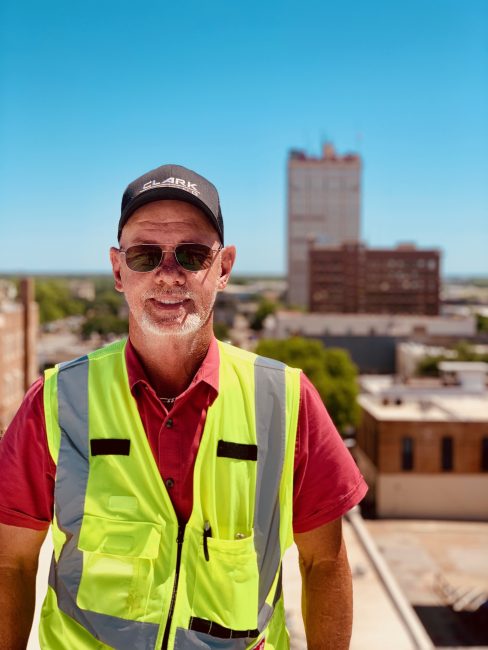 "I may not have many more years in this industry, but I can assure you that this is the place I will retire from," says Mike.
"Being the General Manager of Clark Roofing is by far the best job I have ever had! And I appreciate everyone within our company and the relationships I have made with our customers and clients!"
What an honor to have Mike Anderson Waco Texas Roofer on our team!